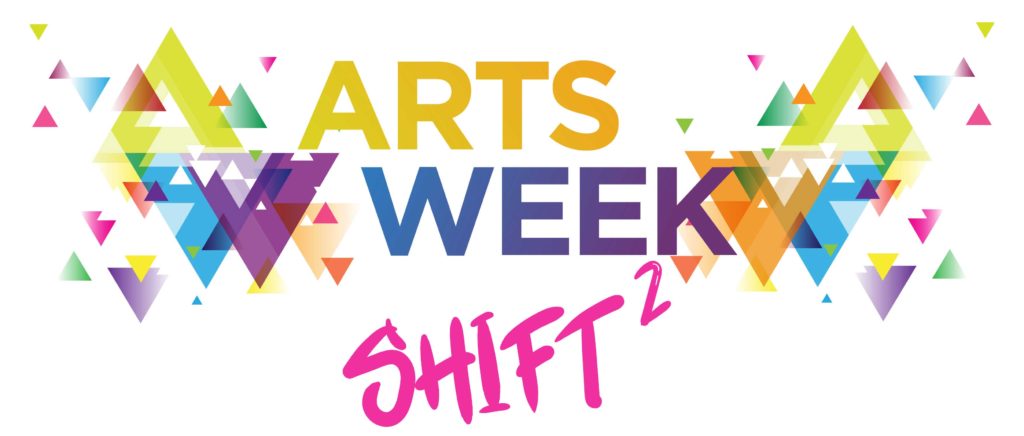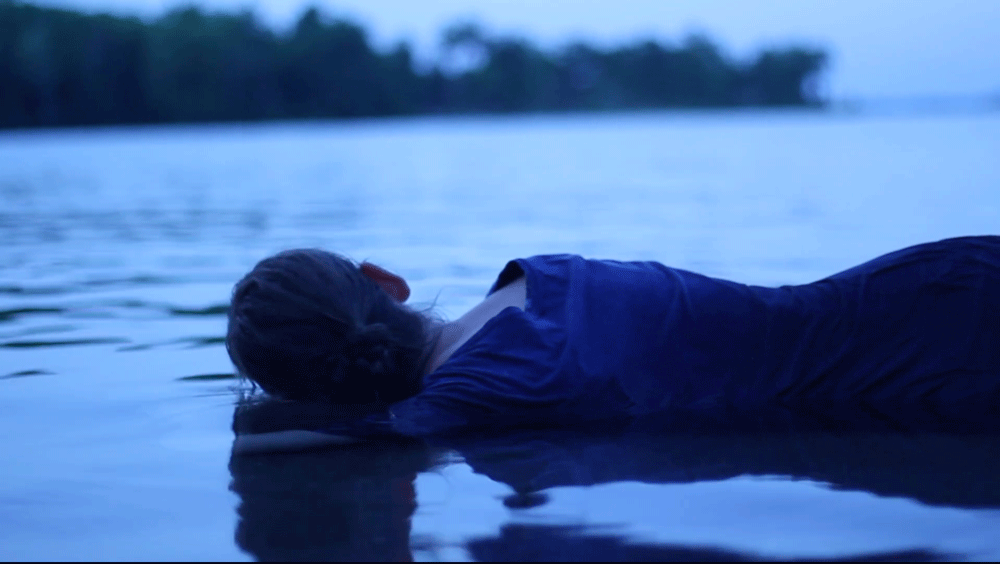 Artsweek SHIFT²/Precarious3: Jenn Cole – Swim!
Dates:

TBC
A residency by theatre-dance artist Jenn Cole about living waterways, presented as part of the Precarious3 multidisciplinary arts festival.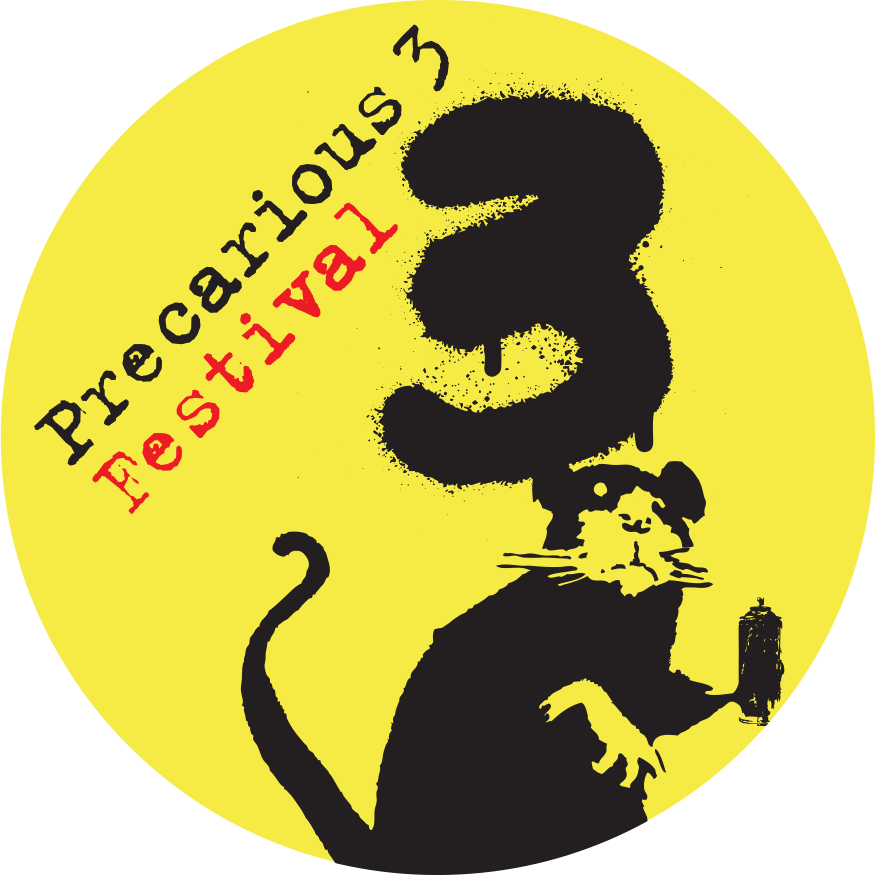 Swim! is looking for participants! Find out more here.
Precarious3 will be Fleshy Thud's fourth multi-arts festival since 2016. The festivals have arguably become the region's most vital forums for artist-driven investigations of precarity. Previous Precarious Festivals revealed hunger for deepening investigation around financial and artistic precarity, decolonization, and economic justice. We have engaged a wide range of artists and non-arts participants, youth, newcomers, BIPOC artists, and others making vital work that often flies under the radar.
As a response to pandemic realities and pressures, Precarious3 is centred around nine Precarity Residencies at The Theatre on King. Each artist gets a week to develop their work in whatever way they propose, assisted by funding, technical expertise, outside eyes, videography and photograpy, and other supports. The Residents are incredibly dynamic artists whose residency activities will be shared online and/or in person (if possible, following Covid safety protocols).
Artsweek SHIFT² funding supports the residency by Jenn Cole, who develops theatre-dance piece "Swim" about living waterways, working with artistic collaborators, elders, and outside eyes. "Swim" asks the questions: what happens when the locks come down, the salmon nation returns to Michi Sagiig territory and the museums smash apart, unarchiving all of our "stuff?" How will such an event change our relations?
Other Precarious3 residencies include:
Spoken word poet turned sculptor Niambi Tree explores creating wire sculptures, working with recordings of her spoken word poems. Niambi also collaborates with Jon Hedderwick to deliver a workshop to youth through the NCC.
Visual artist Victoria Ward reimagines 1990s indie hit "Kitten with a Crucifix," working with 2 local youth performers, livestreaming, tweeting, and blogging. Work presented in progress and online.
Musician garbageface (Karol Orzechowski) looks at various ways musicians are supposed to be earning money – downloads, streaming, physical sales, live performance – creating a physical/performative representation, and writing a piece to accompany the installation.
Hilary Wear collaborates with theatre artist Sarah McNeilly, to develop… could be some SealWoman and environmentally is most likely Gnabby Boomer's, helping fill TTOK with particulars. Presented: live, sometimes with performer(s) present, in reserved receptions: or other methods.
Puppeteer Brad Brackenridge reinterprets Borges' "The House of Asterion" as a solo performance, performed in a pop-up location. Brad and Kate also deliver workshops in puppetry and narrative to youth at PARN Rainbow youth, and TASSS.
Spoken word artist Jon Hedderwick develops a long-form performance based on his Bubby Sarah's (Great Grandmother) coming to Canada. Themes of migration, intergenerational trauma and anti-Semitism. Presentation to small invited audiences. Jon also works with the JCC, delivering a virtual workshop in story shaping with members of the congregation.
Writers and publishers Justin Million and Elisha Rubacha livestream a marathon writing and book-making session that speaks to the often unhealthy or even self-destructive nature of creative practice when trying to balance art and other work.
Mithila Ballal, dancer trained in Bharathanatyam, creates a personal piece about grief using movement, writing, found objects etc. to create a video of the process.
Kate delivers a creative writing workshop to youth clients of the John Howard Society's Aspire program.
"Swim!" A Glimpse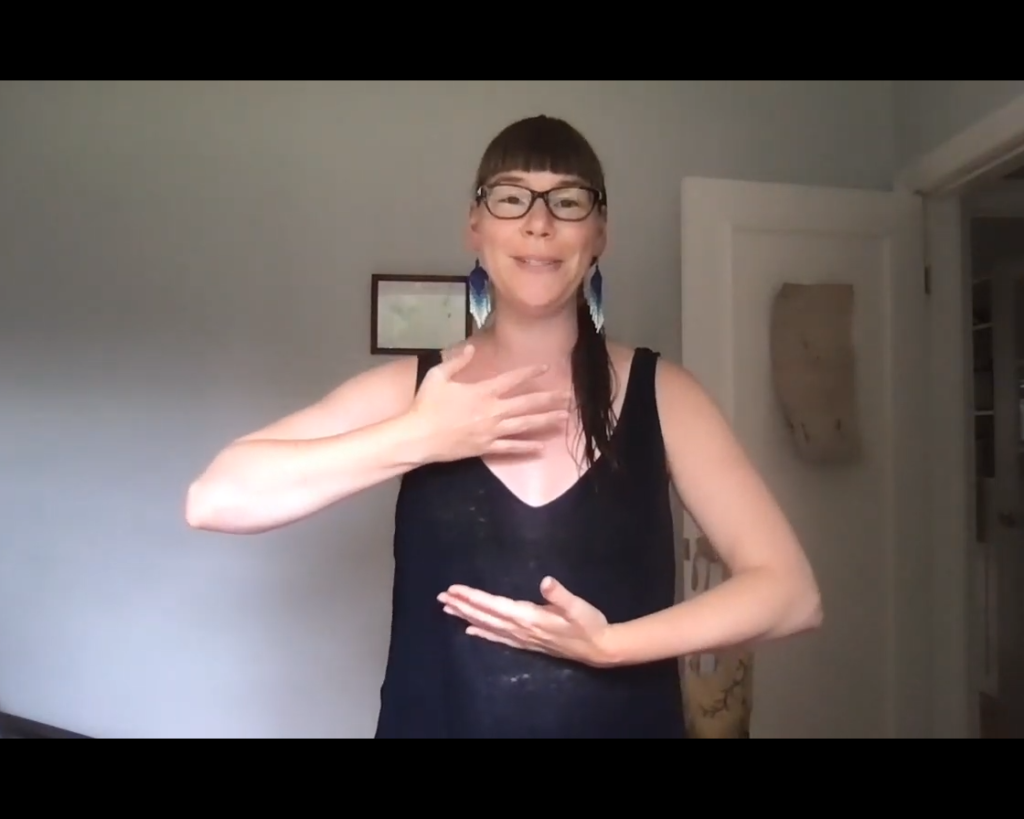 Jenn Cole offers a video preview of her and her collaborators' progress on "Swim!" Watch on the Theatre on King's "Swim!" webpage.
---
Artsweek SHIFT2/Precarious3 Festival project "Swim!" is looking for participants. See full details.
Deadline to apply is May 27.
Jenn Cole photo: Film still from Cara Mumford (Métis Chippewa) Sing Them Home.