---

It's a wrap!
Many thanks to everyone who participated in Artsweek 2023.
---
Artsweek 2023 Recap Video
---
Artsweek 2023 Photos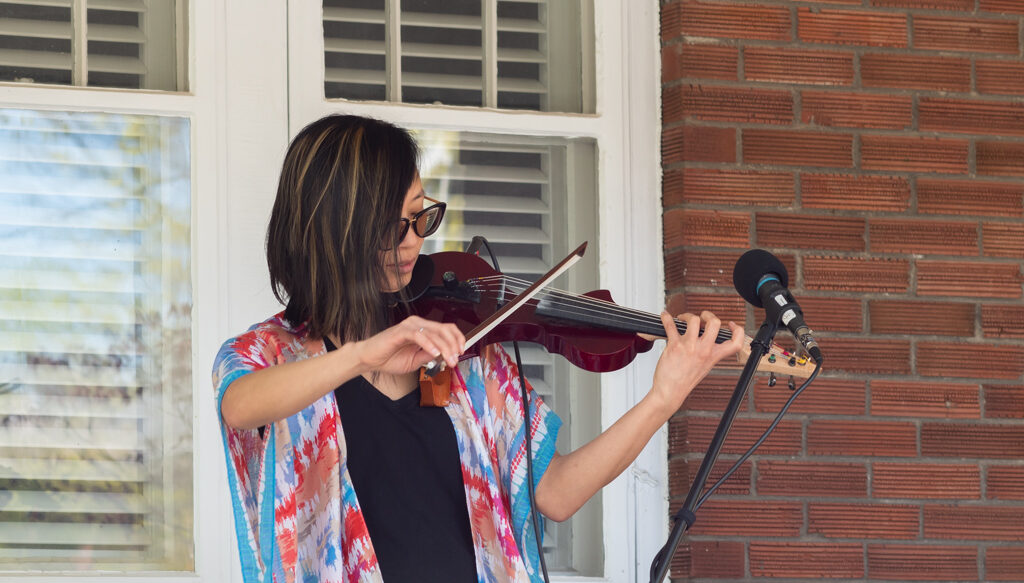 ARTSWEEK 2023




MAY 5 to 14
Click here for Full Calendar of Events
Click here for Full Event Descriptions
Click here for Full List of Artists
Click here for Site Accessibility Information
Click here for Artsweek PLUS Activities
Click here to DONATE to Artsweek
Artsweek is Peterborough's biennial festival of the arts,
a 10-day, multi-disciplinary showcase of local creativity.
Artsweek brings new work to new audiences in unexpected places,
supports original creation by local artists,
and celebrates Peterborough as an innovative,
creative community with a vibrant arts scene.
It's an extravaganza of music, visual arts, media arts, literary and spoken word arts,
puppetry, theatre, performance, projections, and circus arts.


It's 40 events, day and night, and nearly 100 artists.




Don't miss out!
---
Selected Artsweek Photos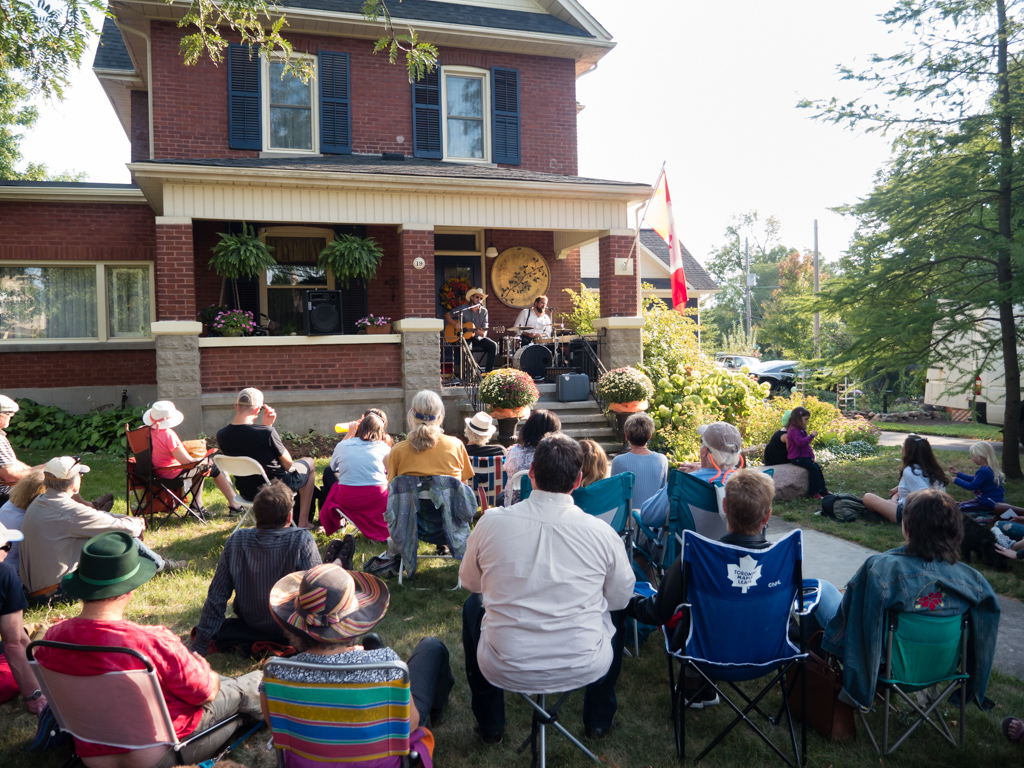 Artsweek takes over the City and all events are FREE!
Check out

the full schedule

and get all the details.
---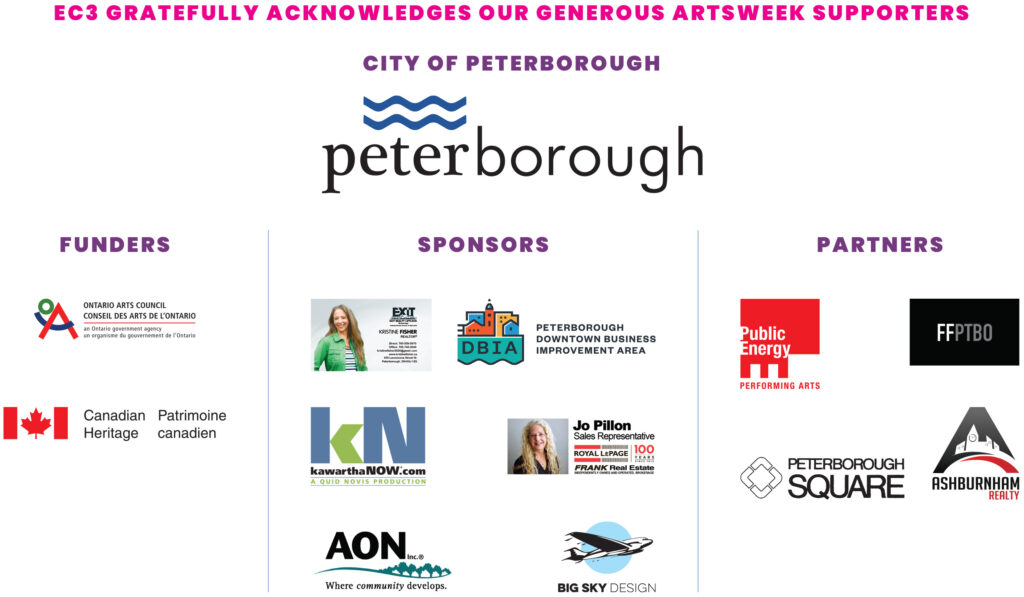 ---
LOOKING BACK AT ARTSWEEK

September 23, 2022
As many of you know, Artsweek was scheduled for the last week of September. The Festival has been rescheduled for May...
Read More
---
Artsweek Video Archive
---
Artsweek 2018: AlleyWaltz Promo
Artsweek 2016: Overview
---
Artsweek 2015: Overview
---
Artsweek 2013: Storefront Photography Project
---
Land Acknowledgement
We respectfully acknowledge that the land on which we work and gather is in the traditional territory of the Michi Saagiig Anishnaabe, home to the Williams Treaties First Nations, who have been the stewards and caretakers of these lands and waters for countless generations. We support them in this work, which they continue to this day.
We are grateful to be here, and pledge to listen and learn from traditional Indigenous knowledge and ways. EC3 is committed to doing all we can to further efforts at real Truth and Reconciliation, which includes providing support to the artistic work of Indigenous artists, examining the ways we do this, and providing a space and a platform for Indigenous voices to be heard and respected.