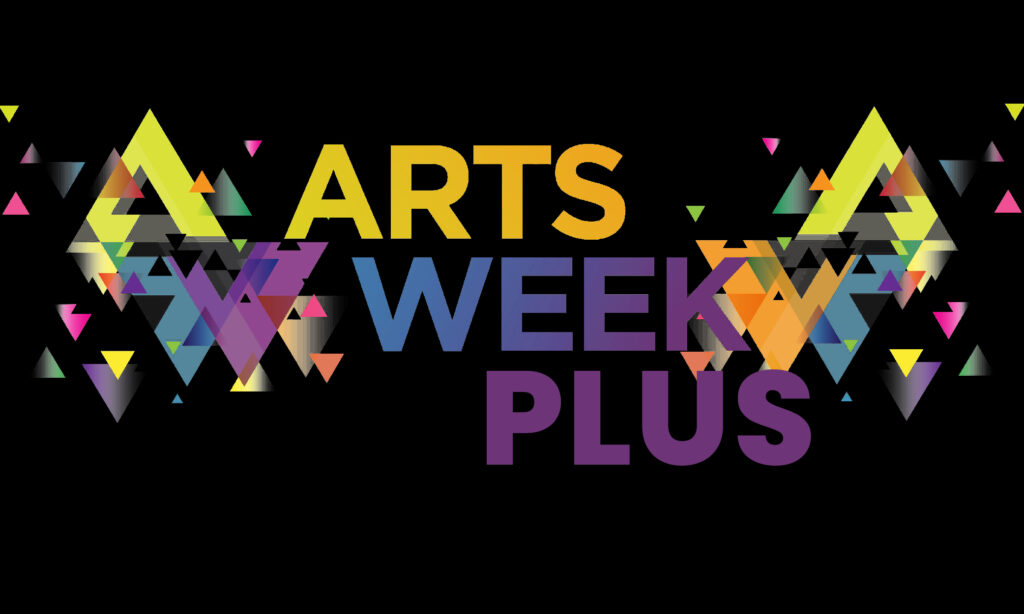 ArtsweekPLUS
ArtsweekPLUS shines a light on activities of professional Peterborough-area artists and groups beyond those featured in the official Artsweek program. We encourage you to check out these artists at work. Details for each event can be found on the listed websites.
Event: First Friday Art Crawl
Artist: There are dozens of exhibitions and performances to experience on this monthly celebration of Peterborough's lively downtown arts scene.
Date: Friday May 5, 6:30 pm – 10:00 pm
Location: Visit the website for details.
Website: firstfridayptbo.com
Event: Something Rotten
Date: May 5, 6, 7
Location: Peterborough Theatre Guild, 364 Rogers St
Website: artspaceptbo.ca
Event: Focus Fair
Artists: A curated selection of gift ideas, handmade by our wonderful Focus Fair family of vendors presented in a lovely, outdoor location. Just in time for Mother's Day!
Date: Saturday May 6, 11:00 am – 4:00 pm
Location: Sadleir House, 751 George St North (on the lawn, inside if inclement weather)
Event: Drag Queen Story Time
Artists: Betty Baker
Date: Saturday May 6, 10:15 am – 10:45 am
Location: Peterborough Public Library, 345 Aylmer Street North
Event: Mug Rug Workshop
Artists: Presented by the Artisans Centre, by instructorTori Owen, the Fanciful Hooker
Date: Saturday May 6, 1:00 pm – 4:00 pm
Location: The Artisan Centre, Peterborough Square
Event: Open rehearsal of Project: Baroness
Artist: The Fleshy Thud performance collective
Date: Saturday May 6, 3:00 pm – 6:00 pm, drop in any time
Location: The Theatre on King, 171 King St
Website: publicenergy.ca
Event: The Peterborough Singers present Verdi's Requiem
Artists: Guest soloists, Leslie Fagan (soprano), Laura Pudwell (mezzo soprano), Ernesto Ramirez (tenor), Jonathan Liebich (bass), accompanied by Ian Sadler on the organ, and a full 12-piece brass section.
Date: Saturday May 6, 7:00 pm
Location: Emmanuel United Church
Website: peterboroughsingers.com
Event: there's no music on a dead planet.
Artists: Plural and Garbageface w/Corpus Colossal and Will Ward
Date: Saturday May 6, 8:00 pm
Location: Sadleir House, 751 George St
Website: Search for Garbageface on Eventbrite
Event: Vertep A performance for one person at a time
Artist: Brad Brackenridge
Date: May 6, 7, 11
Location: Artspace, 3-378 Aylmer St North
Website: artspaceptbo.ca
Event: Make It Handmade Peterborough Crafter's Market
Date: Sunday May 7, 10:00 am – 3:00 pm
Location: Peterborough Legion, 1550 Lansdowne St West
Event: Staged Reading of The Secret Mask
Artist: New Stages, featuring Randy Read, Sergio Di Zio, Megan Murphy, and Jade O'Keeffe.
Date: Sunday May 7, 7:30 pm
Location: Market Hall
Website: newstages.ca
Event: Film Community Workshop
Artists: LA Alfonso, Rob Viscardis, and more
Description: Film Community Presents "MeMovie: Director's Notebook" Screening Wintopia (D: Mira Burt-Wintonick, 89 min. 2019) with notes by LA Alfonso and Rob Viscardis on his work-in-progress My Dad's Tapes.
Date: May 8, 6:30 pm to 9 pm
Location: Sadleir House Screening Room, 751 George Street North
Event: Get Your Art On
Artists: Group show of Peterborough artists
Date: May 12 – 15. Opening May 12 at 6:00 pm.
Location: Mount Community Centre, 1545 Monagahn Rd.
Event: Creative Adventures for Kids Drop-in
Artist: Presented by Creating Space
Date: Saturday May 13, 10:00 am – 11:30 am
Location: Peterborough Square
Website: facebook.com/creatingspaceptbo
Event: Artist Talk with Brad Brackenridge
Artist: Brad Brackenridge
Date: Saturday May 13, 1:00 pm – 3:00 pm
Location: Artspace
Website: artspaceptbo.ca
Event: Blue
Artists: Works from the Permanent Collection
Date: Until May 21
Location: Art Gallery of Peterborough
Website: agp.on.ca
Event: Elemental: Earthen
Artist: Work by Tim Whiten, curated by Chiedza Pasipanodya
Date: Until May 21
Location: Art Gallery of Peterborough
Website: agp.on.ca